CFE
ONLINE
News from the Diocese of Central Florida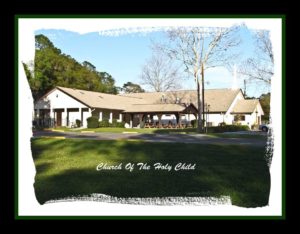 Church of the Holy Child, an Episcopal church in the Diocese of Central Florida that is affiliated with the American Anglican Council, will hold a rummage sale from 8 a.m. to 2 p.m., Saturday, Sept. 23, on property, 1225 W. Granada Blvd., in Ormond Beach.
Sponsored by the Christian Resource Team, the rummage sale will feature books and baked goods for sale, among other items. Hot dogs and hamburgers also will be sold.
For more information, please contact Cathleen Hayes at 386-672-0048 or Lisa Miller at 386-672-6173.